Home Page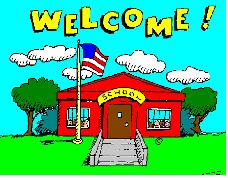 Welcome to First Grade!

Mrs. Hisaw's and Mrs. Kathy's Class
Please feel free to send us a note in your child's purple folder or email me at amy.hisaw@dcsms.org with any questions or concerns. I check my email several times throughout the day so this is my preferred method of communication.
Weekly Skills for November 12 - 16

Writing: We will read Wait and See and making a list of things we would wish for. We will write about our wishes.

Reading: We will be reading The Snowy Day. We will answer questions to understand key details. We will visualize and draw mental images of the story.

Grammar: We will be learning about singular and plural nouns. Ex: rock and rocks, goose and geese

Math: We will be adding a 2 digit number plus a 1 digit number (46+2). We will also be adding a 2 digit number plus a multiple of 10 (35+10). We will also be mentally finding 10 more or 10 less.

Vocabulary: Please review the following words at home. We will start having biweekly vocabulary tests. The students should recognize the definition of the word and understand how to use it in a sentence. The tests will be read aloud.

Appetite - a desire or strong wish for food

Chomp - take big, noisy bites
Commotion - noisy activity or confusion
Pout - you stick out your bottom lip, usually because you are sad, mad, or disappointed
Frigid - very, very cold
Pile - many things gathered together in the shape of a small hill
Firm - something that doesn't fall apart, bend, or break easily
Adventure - something you do that is thrilling, or very exciting
Spelling - We will take Spelling tests every Friday so please study.

Pete, poke, Steve, vote, theme, eve, broke, slope, these, hope, want, soon

Please read on Raz-Kids as often as possible and practice Dolch sight words. This will help your child become a stronger, more confident, and successful reader.
Wish List: I buy many items for our class on my own. Anytime you would like to help out, please feel free to send in Amazon, Office Depot, or Walgreens gift cards. I'll use the Walgreens gift cards to print pictures for memory books. The Amazon and Office Depot gift cards will be for supplies for our classroom. We also love to get books for our classroom library. The students love going to pick new books out every Friday for their bookbags. Thanks so much for all of your support!
Important Dates:
November 5 - 13 - Turkey Feathers on Sale
November 12 - Family Turkey Project Due
November 15 - Thanksgiving Feast
November 19 - 23 -Thanksgiving Break
December 11 - First Grade Christmas Program at 6:45
December 19 - January 2 - Christmas Break
January 21 - Martin Luther King Holiday
February 15 - Student Holiday
February 18 - President's Day Holiday
March 11 -15 - Spring Break
April 19 - Good Friday Holiday
April 22 - Easter Holiday
May 22 - Student's Last Day
Ebooks that your child can access from home:
Capstone Library www.mycapstonelibrary.com
Username: dcpsbooks Password: books
www.abdodigital.com Username: dcpsbooks Password: books
www.pebblego.com Username: lovetoread Password: pgsummer