Home Page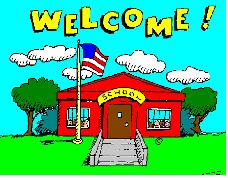 Welcome to First Grade!

Mrs. Hisaw's and Mrs. Kathy's Class
Please feel free to send us a note in your child's purple folder or email me at amy.hisaw@dcsms.org with any questions or concerns. I check my email several times throughout the day so this is my preferred method of communication.
Homework
Please complete the homework packet that is sent home on Monday. It will be due by Friday, but can be turned in when completed. On the notebook paper, students will need to write a sentence with each spelling word.

Weekly Skills for March 18-22

Writing: We will collaborate with peers and use evidence of facts to analyze the difference between chameleons and whales.

Reading: We will be reading Birds: Winged and Feathered Animals. We will discuss nonfiction text features within the book. We will identify the author's reason within the text.

Grammar: We will be reviewing pronouns.

Math: We will be ordering and comparing objects by length and height. We will measure the lengths of objects using non-standard units.

Vocabulary: Please review the following words at home. We will start having biweekly vocabulary tests. The students should recognize the definition of the word and understand how to use it in a sentence. The tests will be read aloud.

Migrate -move from one country or area to another

Dine - eat
Amazing - very surprising
Hover - to stay in the air, flying right above something
Spelling - We will take Spelling tests every Friday so please study.

moon, hoops, boo, noon, food, took, look, cook, room,scoop, open, of

**There will be 3 fresh words every Friday that follow the spelling pattern that we have worked on all week. These are words that students will not hear until the test but should be able to use the spelling rules that have been taught to spell them.
Please read on Raz-Kids as often as possible and practice Dolch sight words. This will help your child become a stronger, more confident, and successful reader. Please practice Math of Reflex at home to help your child become better at fast facts.

Wish List: I buy many items for our class on my own. Anytime you would like to help out, please feel free to send in Amazon, Office Depot, or Walgreens gift cards. I'll use the Walgreens gift cards to print pictures for memory books. The Amazon and Office Depot gift cards will be for supplies for our classroom. We also love to get books for our classroom library. The students love going to pick new books out every Friday for their bookbags. Thanks so much for all of your support!
Important Dates:
March 11 -15 - Spring Break
March 18 - Field trip permission slips go home
March 21 - Report cards go home
March 27 - Spring Pictures
March 28 - Field trip money and permission slips due
April 9- Walk-a-thon
April 15 - Zoo Field Trip
April 19 - Good Friday Holiday
April 22 - Easter Holiday
May 22 - Student's Last Day
Ebooks that your child can access from home:
Capstone Library www.mycapstonelibrary.com
Username: dcpsbooks Password: books
www.abdodigital.com Username: dcpsbooks Password: books
www.pebblego.com Username: lovetoread Password: pgsummer