CONGRATULATIONS TO OUR FABULOUS STUDENTS!!!
THEY HAVE MORE MYON MINUTES THAN ANY OTHER PRIMARY SCHOOL IN THE COUNTY!!!!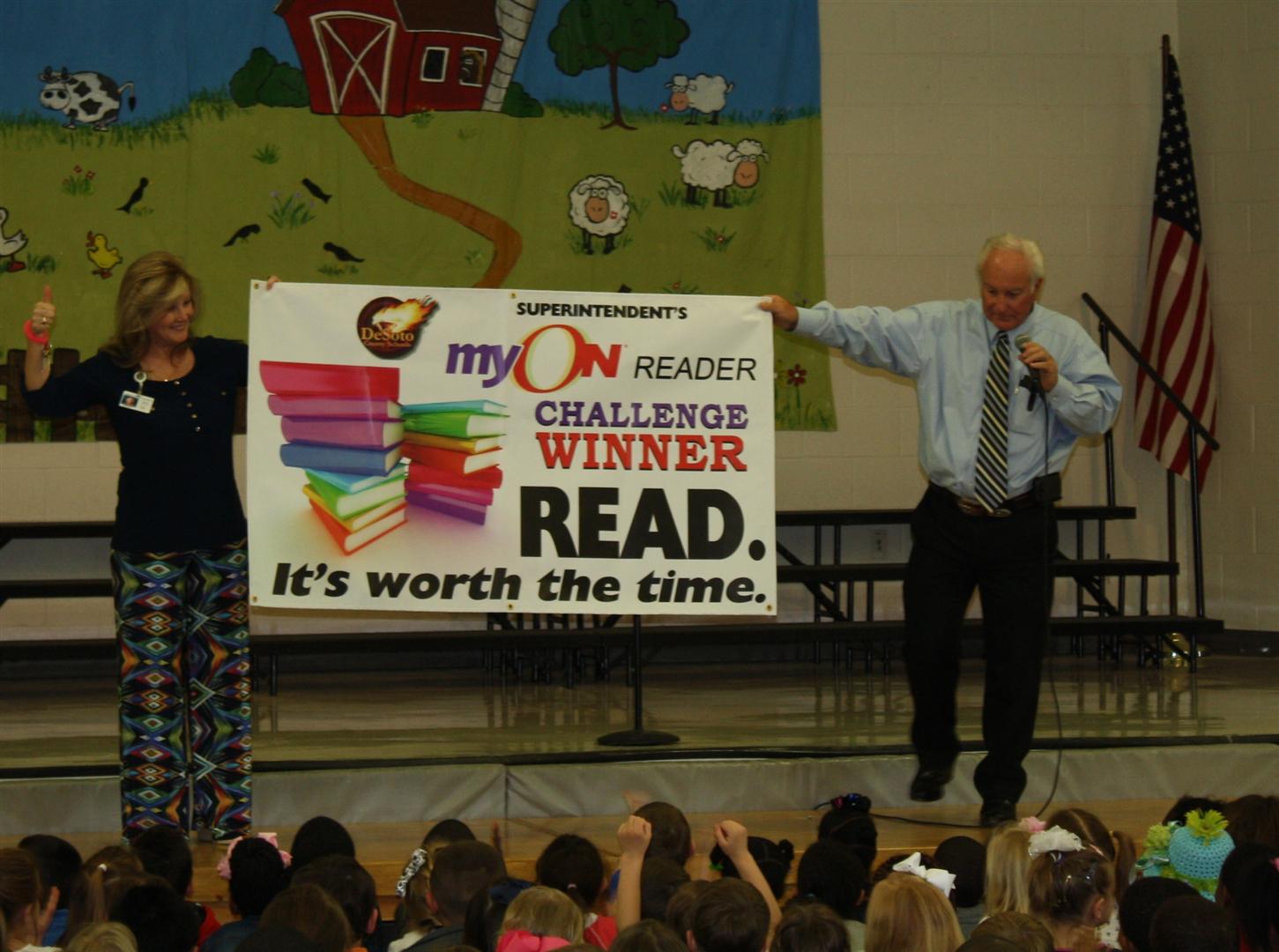 Please click here for the 2014-2015 New Kindergarten Registration!
ATTENTION

WE ARE HAVING SOME ISSUES WITH THE PASSWORDS FOR MYON. IF 123 IS NOT WORKING, PLEASE USE THE LAST NAME (FIRST LETTER CAPITALIZED). IF YOUR LAST NAME HAS A CAPITAL LETTER IN YOUR NAME, THAT LETTER MUST BE CAPITALIZED ALSO (McDonald). IF YOUR SON IS A JR, OR III OR IV, PLEASE PUT A SPACE AFTER YOUR LAST NAME AND CAPITALIZE THE SUFFIX, EXCEPT FOR JR, JUST THE J WOULD BE CAPITALIZED. PLEASE PRACTICE THIS WITH YOUR CHILD, SO THEY WILL LEARN HOW TO DO THIS INDEPENDENTLY. THANK YOU SO MUCH FOR YOUR UNDERSTANDING AND HELP WITH THIS MATTER.
Kindergarten Group Tours

April 4th, 11th and 25th
1:00 pm