Home Page
,
Welcome to 1st Grade!
Mrs. April Hamm
Ms. Anna Moore
Please feel free to send us a note in your child's purple folder or email me at april.hamm@dcsms.org with any questions or concerns. I check my email several times throughout the day so this is my preferred method of communication. If you have not signed up for Remind, please make sure that you do. Its a great way to get important reminders.
We are continuing with Sight Word Olympics . There is a word list inside your child's purple folder. We will go over words every other week on Thursday and Friday. Be sure to check out how your child did each week. Students get to move up on the list with each set of words that they can read. This is a fun way to challenge the students and help them to become stronger readers.
Be sure to check the Newsletter Link for information that will be taught each week. The newsletters will be updated each week on the Sunday before the new week. Just click the link marked newsletters.
Parent Teacher Conference Schedule:
8:45 - 9:30
Any day of the week, but Tuesday.
Our classroom uses a social contract. We refer to our social contract many times throughout the day. We also use a clip down and clip behavior system. Below you will find more information on the system for behavior. Students will earn classroom rewards for clipping up for outstanding behavior.
---
Reminders:
Please sign up for Remind. The directions are below. It is the fastest way to receive important updates.
Please let me know if your child has any food allergies or asthma.
Please make sure all school supplies and paper work that needs to be filled out is returned. We need school supplies ASAP. The kids are already using their scissors, markers, and notebooks. If you need help providing some of those items, please don't hestitate to let me know.
Important Dates:
November 19 - 23 -Thanksgiving Break
December 19 - January 2 - Christmas Break
January 21 - Martin Luther King Holiday
February 15 - Student Holiday
February 18 - President's Day Holiday
March 11 -15 - Spring Break
April 19 - Good Friday Holiday
April 22 - Easter Holiday
May 22 - Student's Last Day
Ebooks that your child can access from home:
Capstone Library
www.mycapstonelibrary.com
Username: dcpsbooks Password: books
www.abdodigital.com Username: dcpsbooks Password: books
www.pebblego.com Username: lovetoread Password: pgsummer
Students may bring a snack to school. Please do not bring food items that require a spoon as it sometimes may lead to a mess. Students may also bring a water bottle to school.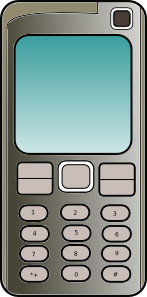 To receive important text reminder from Mrs. Hamm without exchanging personal information, please sign up for Remind 101. Just text @Mrshamms to (901) 881-7085.
Wish List:
If you could donate any of these items to our classroom it will be greatly appreciated.
Sticky Notes
White or colored Copy Paper
Colored Card Stock
Wrapped candy or small items for treat basket ( No gum please)
Clothes pins
Extra pencils
Laminating pouches
Small flashlights for Flashlight Friday
Lysol spray
Old Magazines
Thank you for visiting our class webpage. Tell Mrs. Hamm the secret password for a small treat.
Secret Password: Fall into a good book!

Web Counter